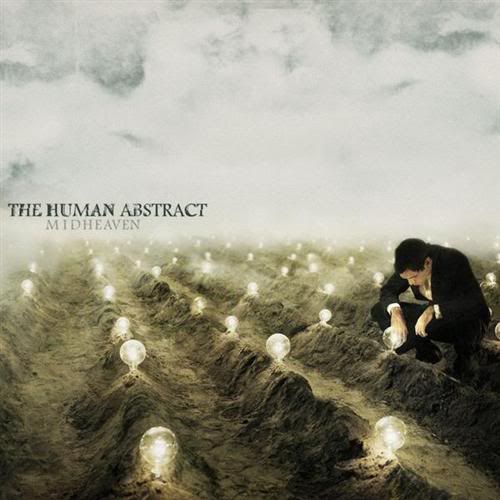 Gênero:
Metal Progressivo/Neoclássico/Metalcore
País:
EUA
Ano:
2008
Comentários:
The Human Abstract é uma banda de Los Angeles, Califórnia que pratica um dos progs mais lindos que eu já escutei, altamente influenciada pelo metalcore, a banda surgiu em 2003 com uma proposta altamente técnica, mas ao mesmo tempo melódica e acessível, num som original e que beira a perfeição. As influências neoclássicas da banda estão presentes no instrumental intrincado e técnico, contrastando com os vocais melódicos e cheios de "feeling", embora existam muitos guturais e passagens mais pesadas, uma combinação absolutamente fodástica.
Midheaven
é o terceiro álbum da banda, que figurou na 163° posição da Billboard e foi altamente aclamado pela crítica. Não é por menos, músicas como
Procession Of The Fates, The World Is A Tomb e Counting Down The Days
são pérolas do progressivo atual e merecem ser ouvidas por qualquer fã do estilo. Além disso,
Midheaven
é um álbum conceitual que narra a história de um homem anônimo, e posso dizer que cada música possui um feeling adequado para cada parte da história. A capa é uma obra de arte a parte, influenciada fortemente pelo artista
Robert Parke-Harrison
. Álbum EXTREMAMENTE recomendado.
Tracklist:
"A Violent Strike" – 6:41
"Procession of the Fates" – 4:12
"Breathing Life Into Devices" – 5:11
"This World is a Tomb" – 3:57
"Metanoia" – 3:18
"The Path" – 3:03
"Echoes of the Spirit" – 4:31
"Calm in the Chaos" – 2:46
"Counting Down the Days" – 5:48
"A Dead World At Sunrise" – 4:18

Links
Rapidshare
Megaupload
Zshare
Badongo
DepositFiles